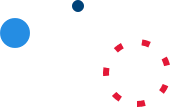 Our Staff
Education & Support Specialist
Hi, my name is Kelly Avino.  I am born and raised in Miami, FL and studied Business Administration.  I have two amazing sons who both have their own unique needs.  My eldest is a Non-Hodgkin's Lymphoblastic Lymphoma long-term survivor.  As a parent, hearing your child has been diagnosed with a life-threatening illness is devastating.  Prior to that, my youngest was diagnosed with ASD, ADHD and Apraxia.  Like many families dealing with any diagnosis of a child can be extremely unsettling.  Upon the beginning of my journey, I reached out to Parent to Parent of Miami who assisted, guided and provided resources and support beyond what I could have imagined as a parent.
Being a parent of two children with unique situations, I had always had the desire to reciprocate and a strong desire to help other parents and families navigate their journeys.  In 2021, I joined Parent to Parent of Miami as an Education and Support Specialist.  I am feel my journey has made me very aware of the needs and can warmly relate to parents and families of children and adults with special needs amongst our community.  I have recently spent time as a founder for Baptist Health of South Florida as well as a junior board member for The Children's Cancer Caring Center.
During my down time I enjoy running, paddle boarding, reading, beach days, travel and spending time with my boys and Labradoodle, Teddy.