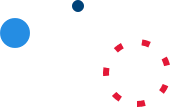 Our Staff
I was born and raised in Chile and moved to USA in 2005 with my daughter Sofia who is visually impaired.  The love and dedication to assist her challenges along with my psychology studies, awakened my deepest interest of helping other families going through the same path.  I began my journey working at Parent to Parent of Miami as an Education and Support Specialist from 2007 to 2019.  During these years, I was dedicated to researching and studying about disabilities, child development and special education laws.  I created a vast experience supporting families of special needs children and young adults.    Empowered families to become knowledgeable and effective advocates for their children's rights by educating them about federal laws, special education, disabilities, and resources in the community.
I also worked in conjunction with Miami-Dade County Public Schools and developed a workshop for elementary and middle school teachers of the visually impaired, so educators could have a better understanding of the relevance of teamwork between parents and school staff.
After being away from the organization for 3 years, I'm back now as the Transition Manager assisting young adults and their families during the phase of transition to higher education and/or vocational path.   I proudly share that Sofia is currently a college student at FIU pursuing a major in Psychology and minor in Violin performance. Guiding my daughter through these stages, is an additional tool of "hands on" experience in understanding the importance of preparing young adults and their families for post-secondary education, independent living and employment.
I'm grateful to be back with Parent to Parent of Miami to continue providing hope, help and support to this community.