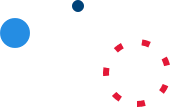 Hope. Help. Support.
for Children with Disabilities and Their Families
Parent to Parent of Miami is a community resource specializing in providing families of children and adults with special needs with information, education and emotional support.
We help parents become better prepared to meet the needs of their children at no cost to them.
We are here for you.
How Can We Help?
By Parents, For Parents
We are a diverse group of specially trained parents, families and special needs education professionals who have a family member with a disability. We understand the many challenges parents of children with special needs encounter. How can we help you?
Support Us
Parent to Parent of Miami is a non-profit organization and free parent resource serving families in Miami-Dade County for over 35 years. There are many ways you can volunteer and get involved in helping us support children and adults with disabilities or special needs in our community.
Make a Difference
Your donations to Parent to Parent of Miami enable us to empower families and our community with the support, information and education they need to build brighter futures for our children. No donation is too small and all donations are tax-exempt.
In-Person and Virtual Workshops
Attend one of our in-person or online virtual workshops and take the first step in learning how to help your child build a brighter future. Our workshops provide a one-on-one opportunity with one of our specialized Parent to Parent team members covering a range of topics including:
Parenting

Leadership

Transition
Disability

Financial

Advocacy

Many people with learning disabilities (LD) have average or above-average intelligence, can be very creative and do amazing things in life.