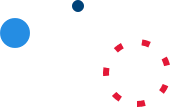 Our Workshops
Our workshops give you the information you need to become an advocate and a leader for your child through early intervention, early childhood, education, employment, as well as guide you through the many financial challenges and opportunities you may encounter as a parent or caregiver.
Parents will learn and understand the rights and protections of children and adults with disabilities.
Connect with information related to specific disabilities to empower you with strategies that help our children succeed at school, home and community.
Learn the necessary skills to seek the services and supports necessary to improve the quality of their lives and others. Families and caregivers learn to focus on how to help their children at home, school and community.
Learn the strategies that will help your child grow and learn. Navigate the school system and develop skills to effectively advocate for the services and supports that are needed to help children with disabilities to learn, grow and develop.
Plan a secure financial future for your child or adult with a disability when then typical financial planning rules do not apply. Learn about all the financial challenges you may face as well as opportunities and resources available to help you in your journey.
Do you have questions about where your child will go after Early Steps? Learn about the programs and services that may be available when your child turns three to provide them smooth transition.
Being a parent is hard. Being a parent to a child with special needs is extra hard. And it can also be extra rewarding.