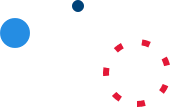 Annual Events
November 2023
Give Miami Day 2023
This annual 24-hour fundraising event in November is hosted by the Miami Foundation to help the community get into the spirit of giving by donating to local nonprofits such as Parent to Parent of Miami. More information will be available August 2023.
Online Giving
Family Engagement Picnic
Donors can start pledging their support now! Every year in February, Parent to Parent of Miami hosts their Family Engagement Picnic for the families supported by our organization. This free event provides an opportunity for families to come together, and enjoy fun activities with others. A beautiful day in support of children with disabilities! Please consider donating to help us differ costs for this event!
Annual Holiday Drive Become a "Santa Helper"
Spread the Holiday Cheer and become a Santa Helper! Each year our staff identifies families who can use a little extra financial support during the holidays. If you want to adopt a family and make their holiday wishes come true, give us a call at 305-271-9797.