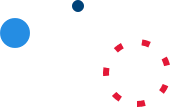 Career Opportunities
Title
Full-time Education and Support Specialist:  40 hours/week at $16.00
Title
Part-time Education and Support Specialist:  25 hours/week at $16.00
If you're passionate about working with parents of children with disabilities…
Parent to Parent of Miami currently has openings for Education and Support Specialists to provide support and information to families who have children with disabilities as well as provide trainings and advocacy support.
The ideal candidate is a parent of a child with a disability, has basic understanding of the services and supports available in our community, and is passionate about advocating and working with other parents to improve outcomes for children with disabilities. For detailed information about the position please see complete job description here.
If you are interested in applying for this position, please forward your resume to hmaizvargas@ptopmiami.org for consideration.
Thank you!