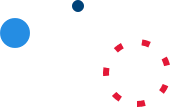 Our Staff
Workshops & Community Events Coordinator
Anneth Lezcano was born in Panama but raised mostly in the city of Miami. She joined the Parent to Parent of Miami team in March of 2023 as the Workshops and Community Events Coordinator. She has worked for various organizations throughout her employment career. Her professional background has been in the nonprofit sector for more than 10 years. Most of her experience in workshops and event coordination has taught her a lot throughout the years, allowing her to gain knowledge to apply in her current position which she enjoys very much.
Anneth holds certifications in Youth First Aid Mental Health as it has aligned with her professional background and goals. She is a huge advocate for the disabled and special needs community.  She was a finalist amongst many candidates in Miami being awarded by the World Institute of Disability and JP Morgan, granting her the opportunity to attend a nationwide conference as a Disability Ambassador held in Oxford, Maryland, and advocating for changes affecting the disabled in the senate at Capitol Hill.
Anneth understands the struggles, fears, and discrimination towards individuals with disabilities. She was born with an eye condition called Retinitis Pigmentosa which has caused a significant loss in her vision throughout the years becoming legally blind. She believes everyone has the right and should be given the opportunity to lead independent, productive, and successful lives. She is determined to educate, advocate and try to make a difference in empowering those she encounters.
Her passion is to enjoy life to the fullest despite challenges, watch sunsets on the beach, and be an example and inspiration to her two amazing kids: a 21-year-old daughter and a 19-year-old son. Working at Parent to Parent of Miami, she hopes to continue her journey encouraging others with her positive, driven, and courageous personality.