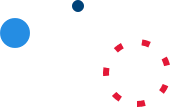 Our Staff
Valerie joined Parent to Parent of Miami in 2020 as an Education and Support Specialist. She has two children, a daughter and a son who together have been diagnosed with Autism Spectrum Disorder, Tourette's Syndrome, OCD, and ADHD. Valerie understands the fears and struggles that come with having children with disabilities and desires to help families feel supported and guided as they navigate the best ways to help their children.
In 2023, Valerie transitioned to Transition Manager helping youth with disabilities find their voice to become strong self-advocates and help them and their families look towards the future and what new goals to aspire to. Valerie's strong sense of community helps her link these young adults with other agencies. As head of the transition project, her goal is to motivate parents to help their youth ages 12-26 to understand their disability and its impact, and help them share with others in a positive way toward growth.
Valerie strongly believes as a mother and example to other parents, she should not be afraid to share her children's diagnoses with others since her goals is to continue to raise awareness. For her, a diagnosis is an opportunity to better understand the child and seek various options to help them grow and to better understand their unique needs and abilities. She feels that every child is a gift. Valerie lives with her children and husband. She is a dentist in her native Haiti and holds a Master's degree in Business Administration. She is fluent in English, Spanish, French and Haitian-Creole which provides opportunities to help families in various languages.